SpywareBlaster
Putting SpywareBlaster to work
All you have to do is follow these steps from installation to finish. Once you get to the end of this instruction set, you are done using SpywareBlaster. You may choose to run it once a month or so the same way I'm showing now, but it's not a necessity. It you feel so inclined, you can even uninstall SpywareBlaster when you are done with this page.
Step 1)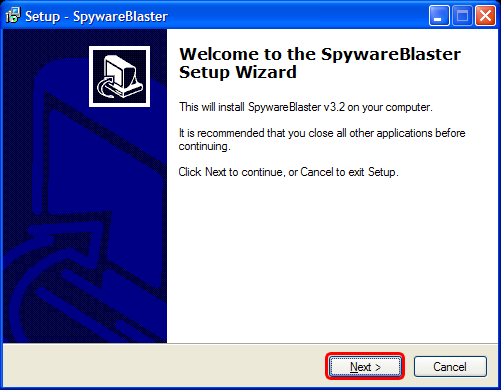 Step 2)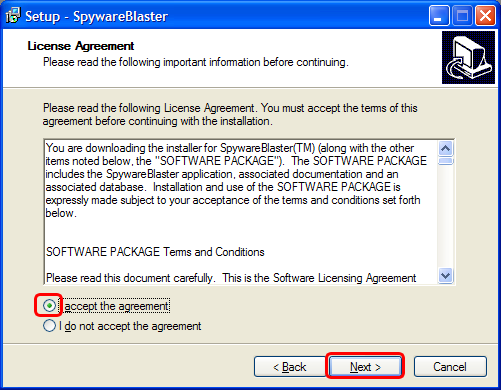 Step 3)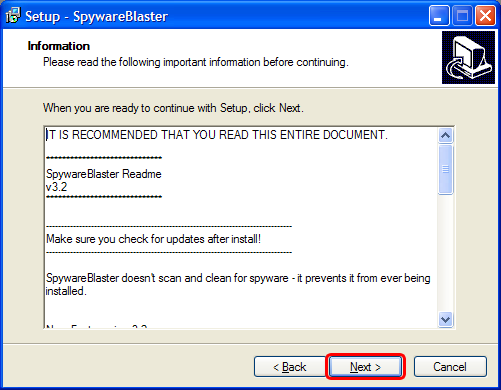 Step 4)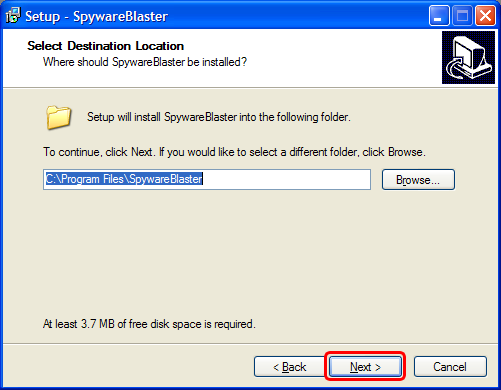 Step 5)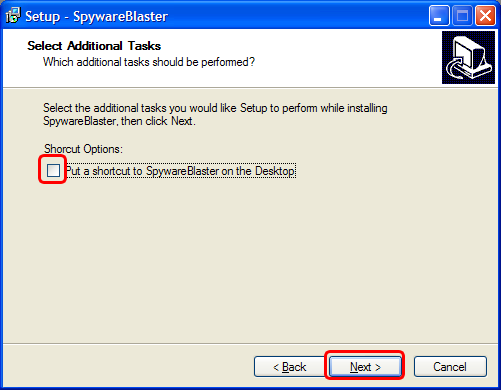 Step 6)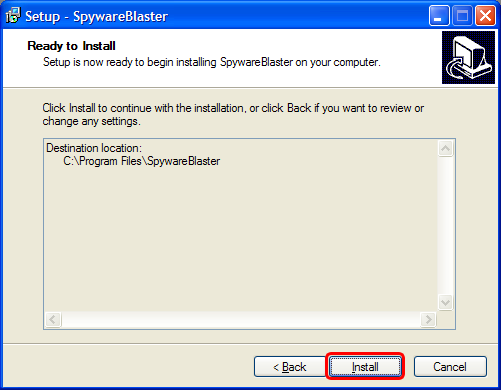 Step 7)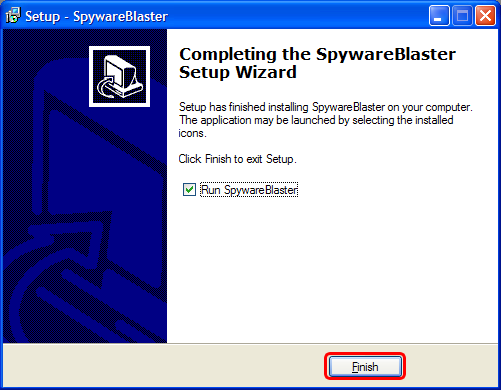 Step 8)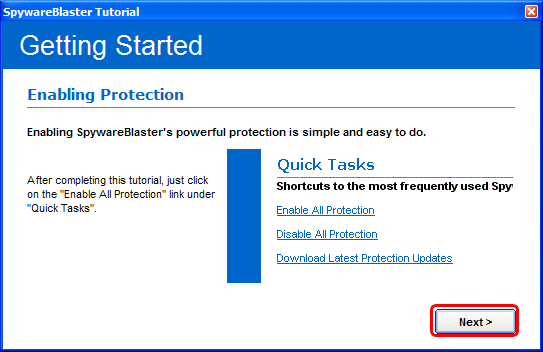 Step 9)
Step 11)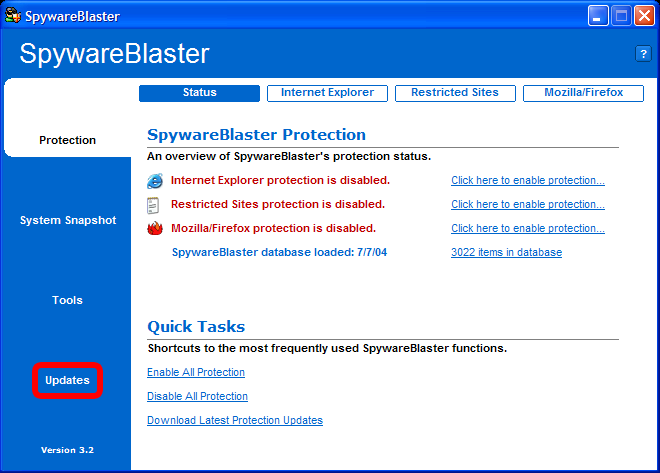 Step 12)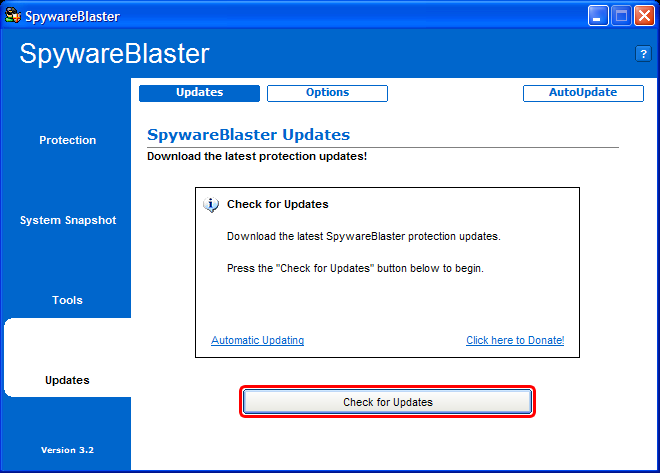 Step 13)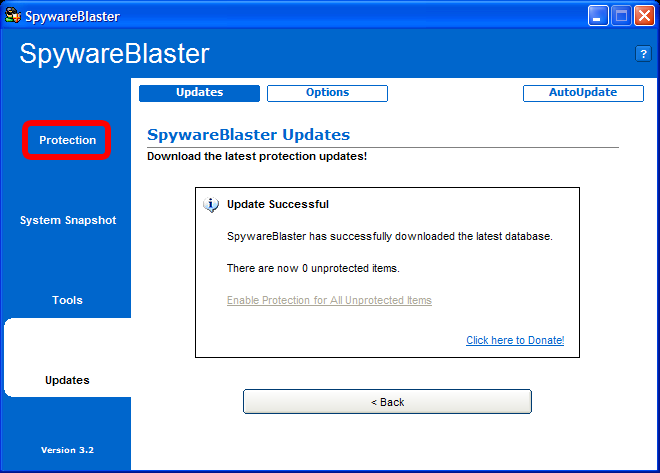 Step 14)
Step 15) Protection established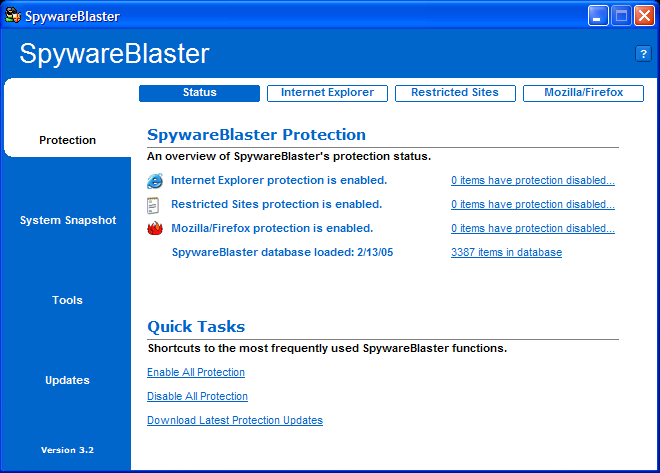 What now?
You are all done with SpywareBlaster. You can head back to my Anti-Spyware page now to complete the steps on it.

Created: 20 February 2005
Last Updated: 20 February 2005