Trillian
Where do I get Trillian?
Cerulean Studios Trillian v3.1
How do I install the LS2 Smiley Pack?
1. Save the Smiley Pack v1.6 to your hard drive.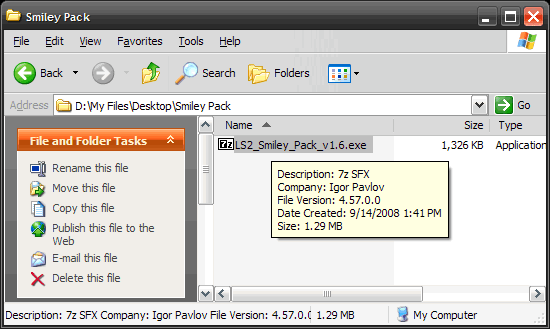 2. Double click the file you downloaded. Place your Trillian directory in the Extract To location (it's probably the folder you see in this pic), and click Install.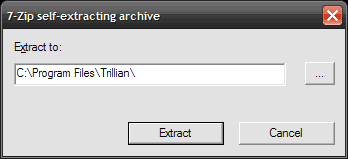 3. Right click the Trillian icon in the system tray and select "Trillian Preferences"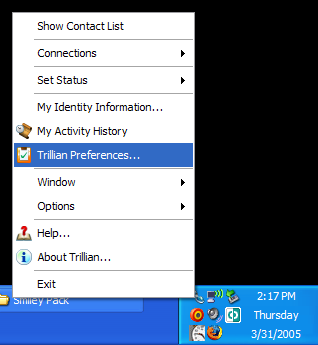 4. Click "Skins".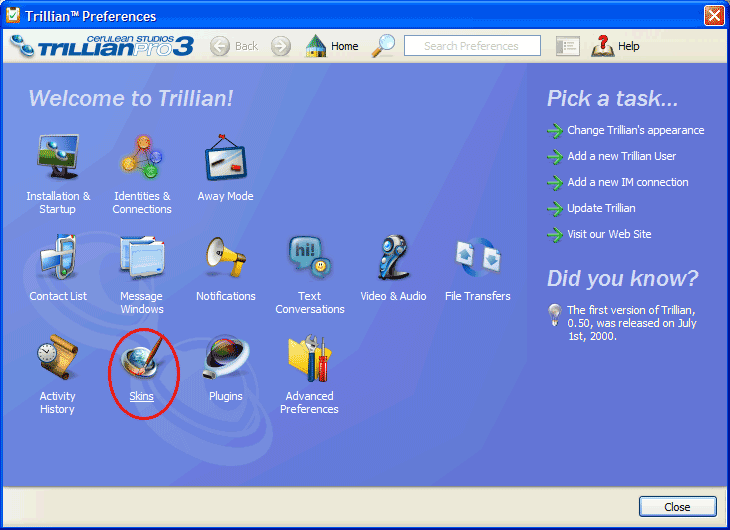 5. Click "Advanced".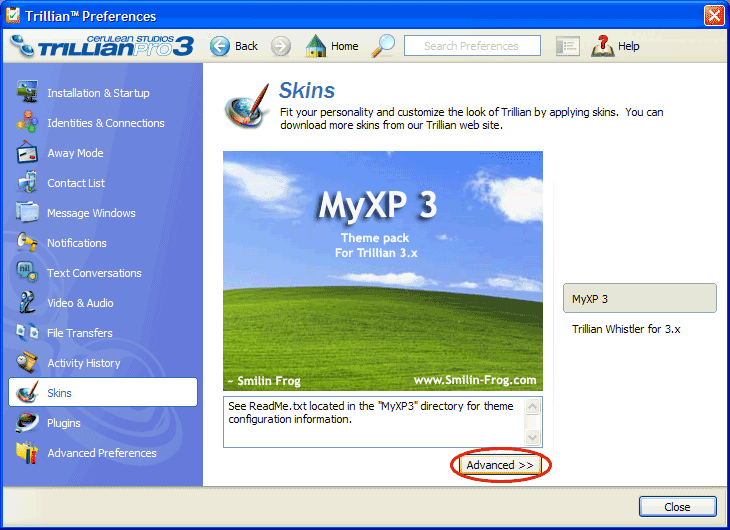 6. From the Emoticons dropdown box, select "LS2 Smiley Pack v1.6 Full", then click "Close".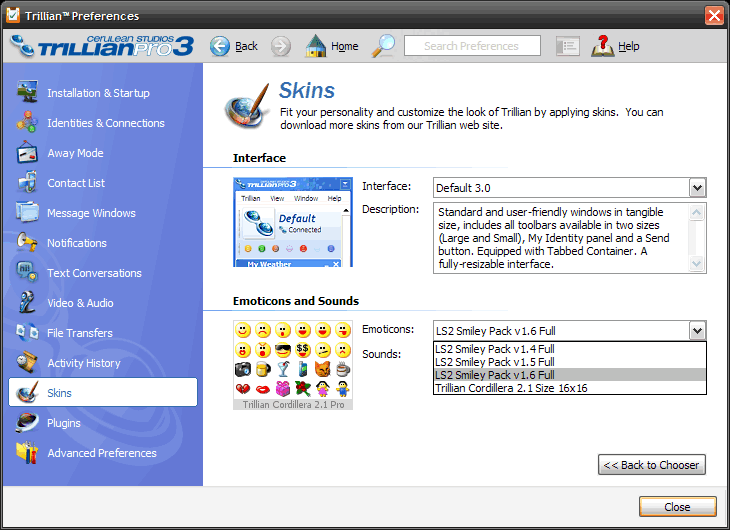 7. Select Yes to reload Trillian, and you are all set!


8. Enjoy!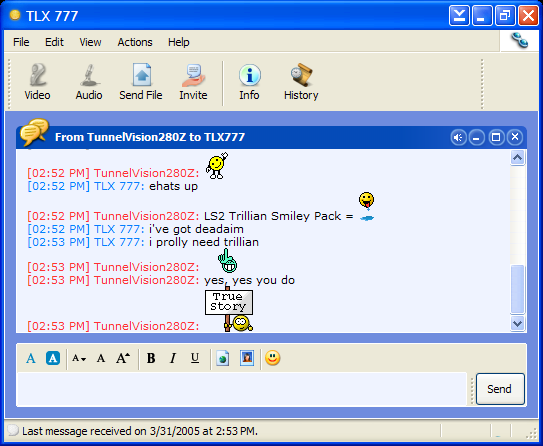 Created: 31 March 2005
Last Updated: 14 September 2008